People do not buy goods and services; they buy relations, stories and magic.
~Seth Godin


The Ultimate DIY Course for Homeowners
If you're thinking about putting your home on the market, and you want your property to SHINE, then this course is for you.
Home Staging Made Easy™ is the first digital course of its kind designed to teach busy, overwhelmed homeowners how to position themselves for optimal selling success in today's competitive real estate market. It's a sophisticated market out there and today's savvy home buyer will know pretty quickly whether or not your property is THE ONE in which they want to plunk down and call home. This step-by-step course will lead you through the home preparation process in a self-paced, easy-to-follow, DIY format so you will have everything you need in presenting a highly marketable property that will attract a faster, smoother, and more profitable sale -- all the while keeping your sanity intact.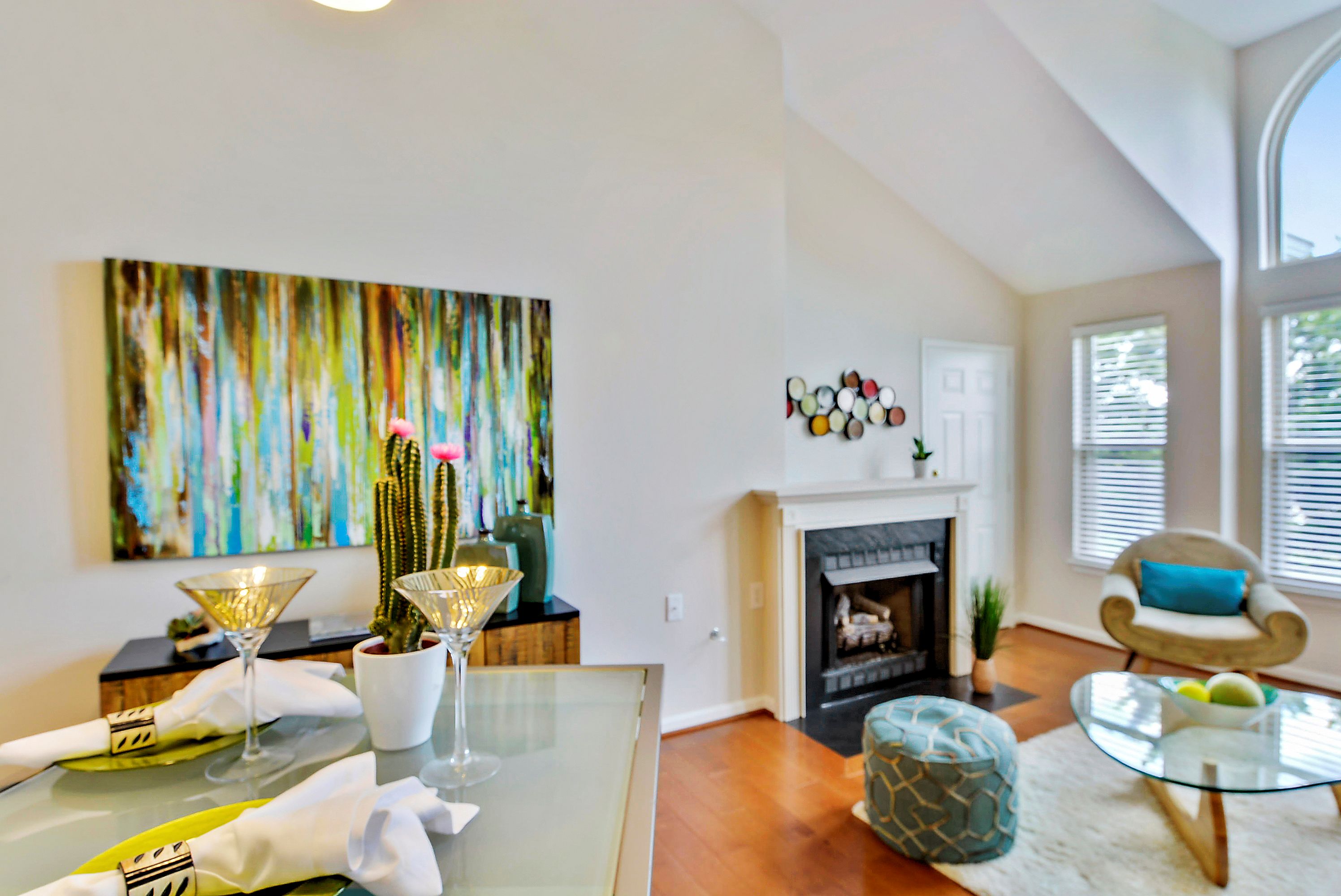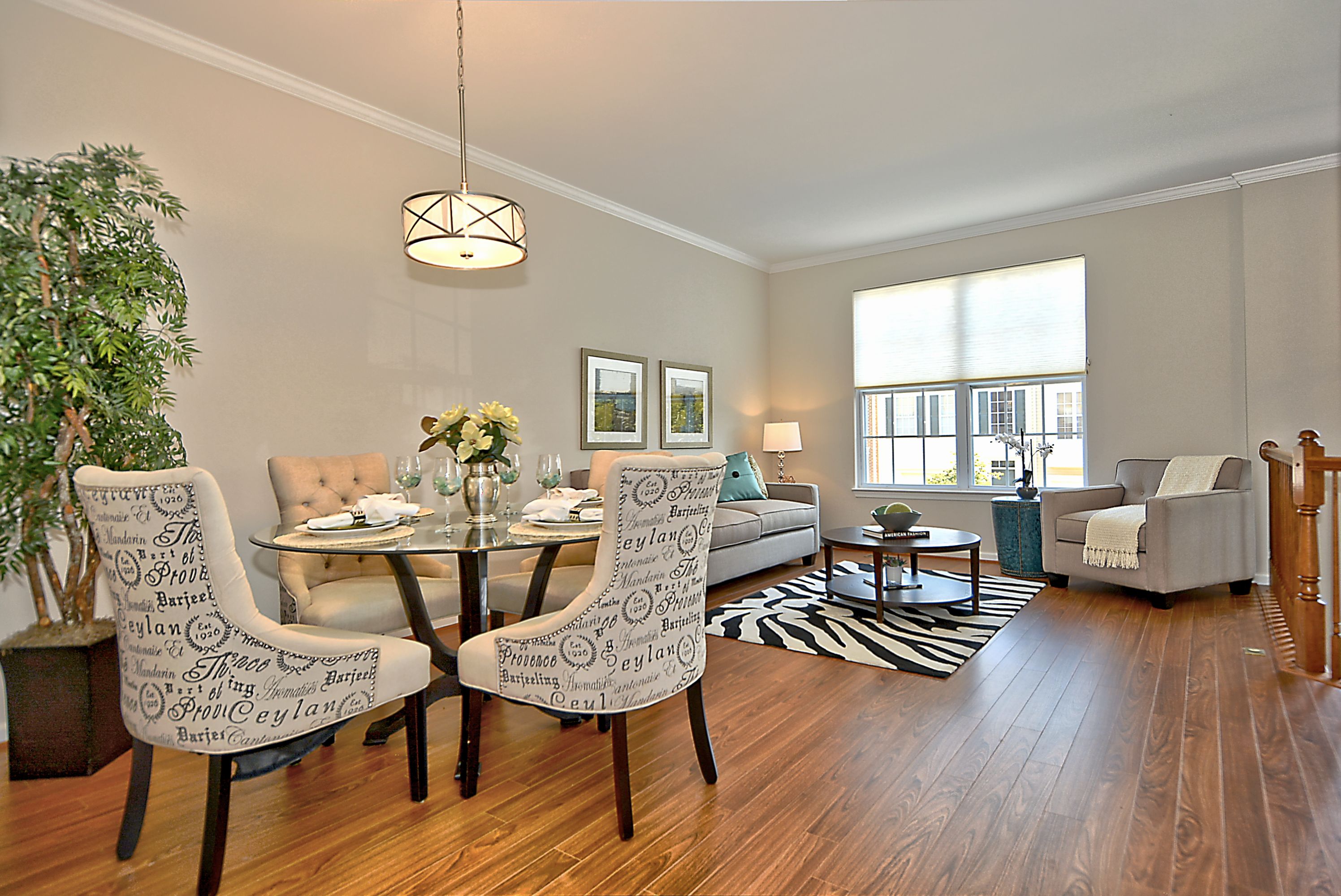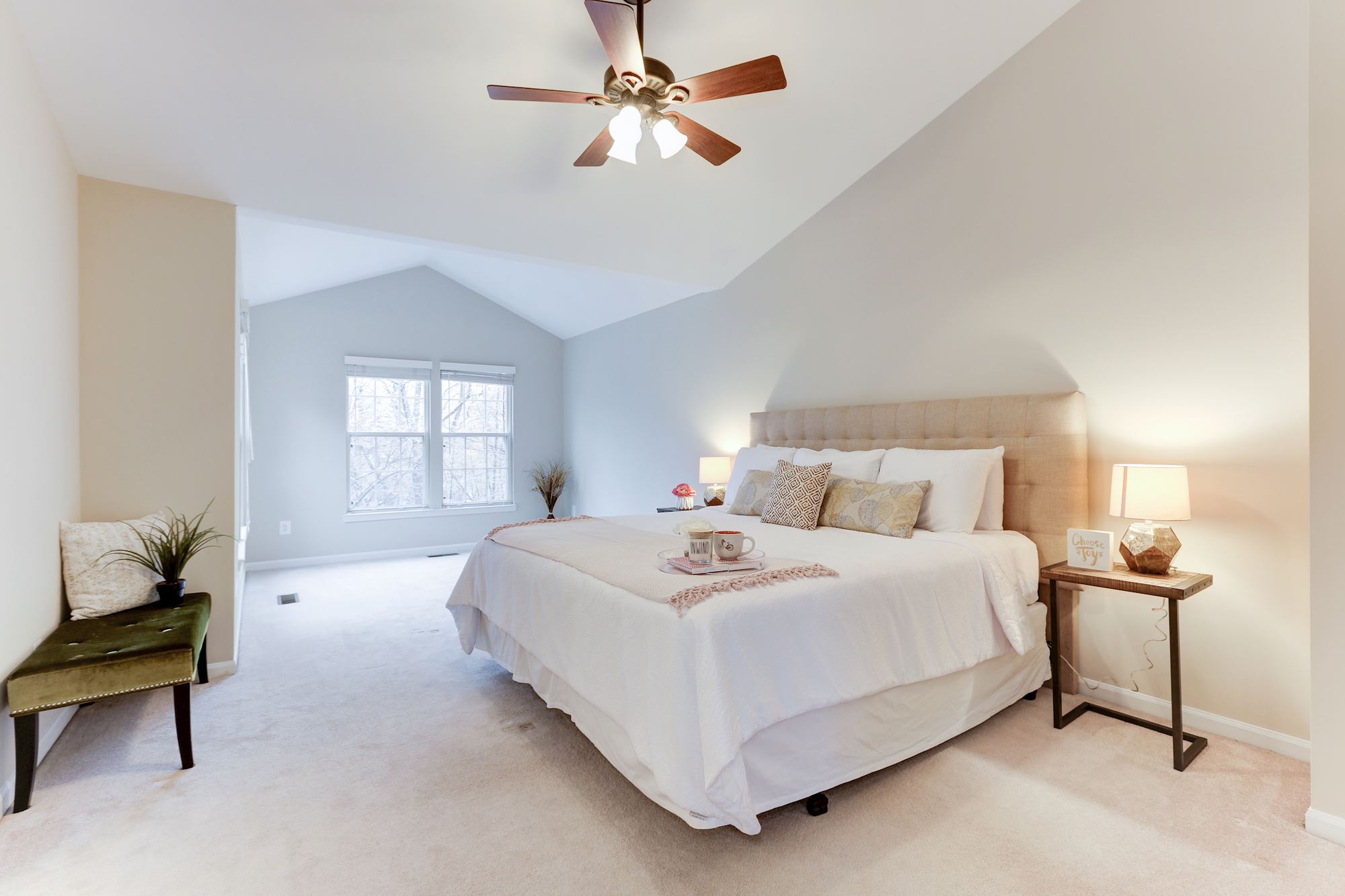 Worksheets, Checklists, & Resources!
A fun & organized approach to home selling!
What to expect throughout the course:
This highly visual 8-Module course was designed to lead you through the home preparation process in an organized, easy-to-follow online format to ensure you are positioned for a successful sale from the start.
Course Curriculum


This information-packed DIY course features 8 Audio Visual Modules leading you step-by-step through the home preparation & staging process, including:
- Overcoming the

#1 Obstacle

to Selling Succ

ess
-
8+ Hours of Audio-Visual Content with LIFETIME ACCESS!
- Hundreds of Photo Examples From Staged Properties
- 200+ Page Picture-Filled Downloadable e-guide
- How to assess your property value in today's market
-
70 Page Professional Home Staging Market Readiness Evaluation
(includes 25 Room-by-Room Videos)
- Dozens of Printable Home Checklists, Cheatsheets, Resources
- Worksheets to Navigate the Process
- Before/After Real Life Property Photos
45+ Page Bonus Handy Helper Resource Guide!
** accessible and downloadable across all digital devices (PC, Smart Phone, Android, etc)
Make buyers fall in love.... instantly!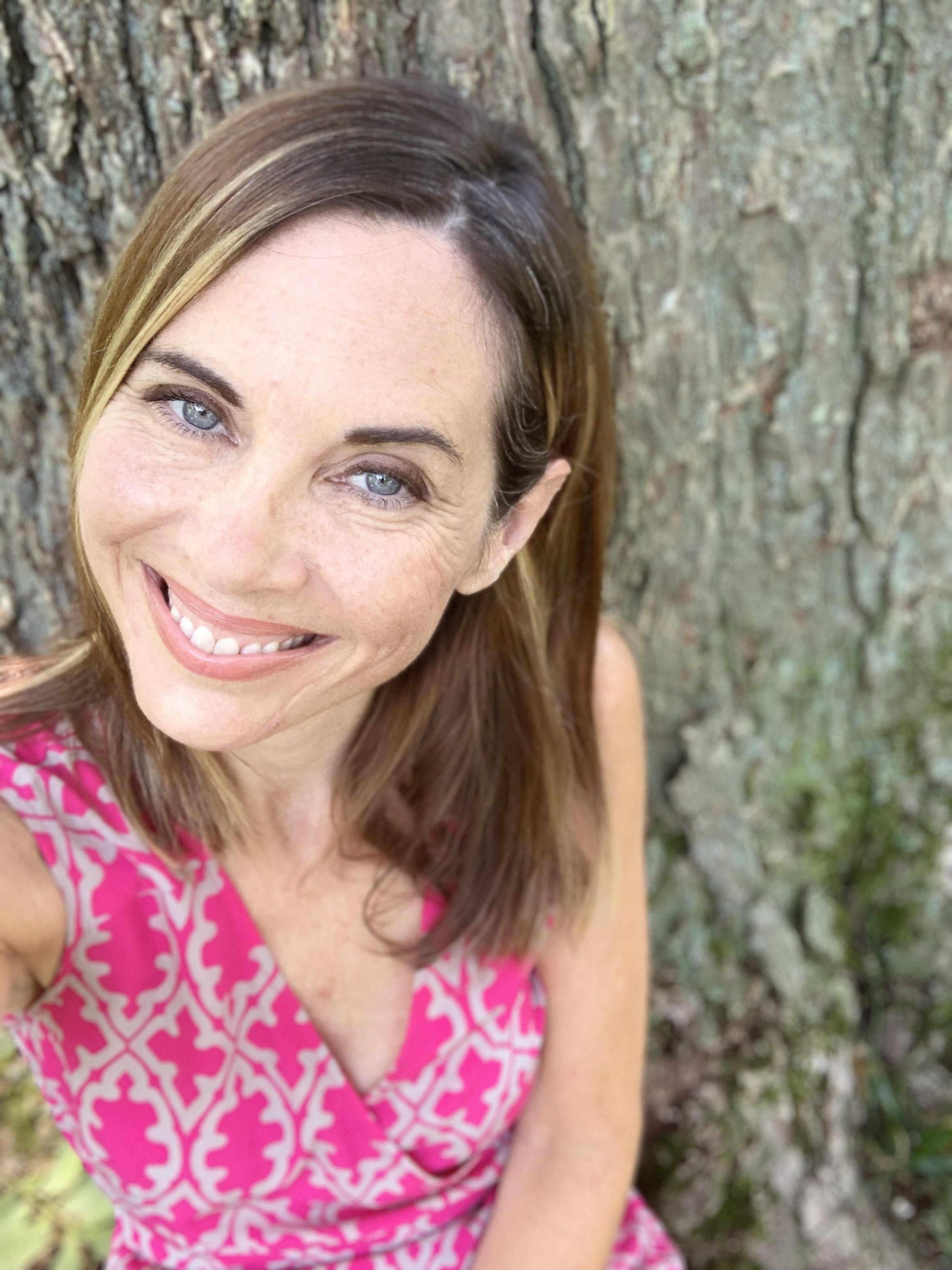 Hi, I'm Michelle!
I am also what you might call a lifelong house enthusiast. Whether staging, selling or simply living, my mission is simple. I want to help you THRIVE at home.
After 15+ years experience as a Professional Organizer, Top Producing Realtor, ASP® Home Stager & Patented Product Entrepreneur, I discovered a step-by-step home selling formula that works. If you want to sell your property for top dollar without leaving anything on the table, it has to stand out...immediately! This course will show you exactly how to make that happen...and while having some fun in the process.
If you can roll up your sleeves and follow a list, I can promise you that by the end of this course, you will have the keys to a highly marketable property that sells faster, for more money AND with less stress. Let's get you on to your next home chapter, both feet out the door!
Here's to Selling Success,
Michelle Cloney
Realtor®, ASP®, Home Coach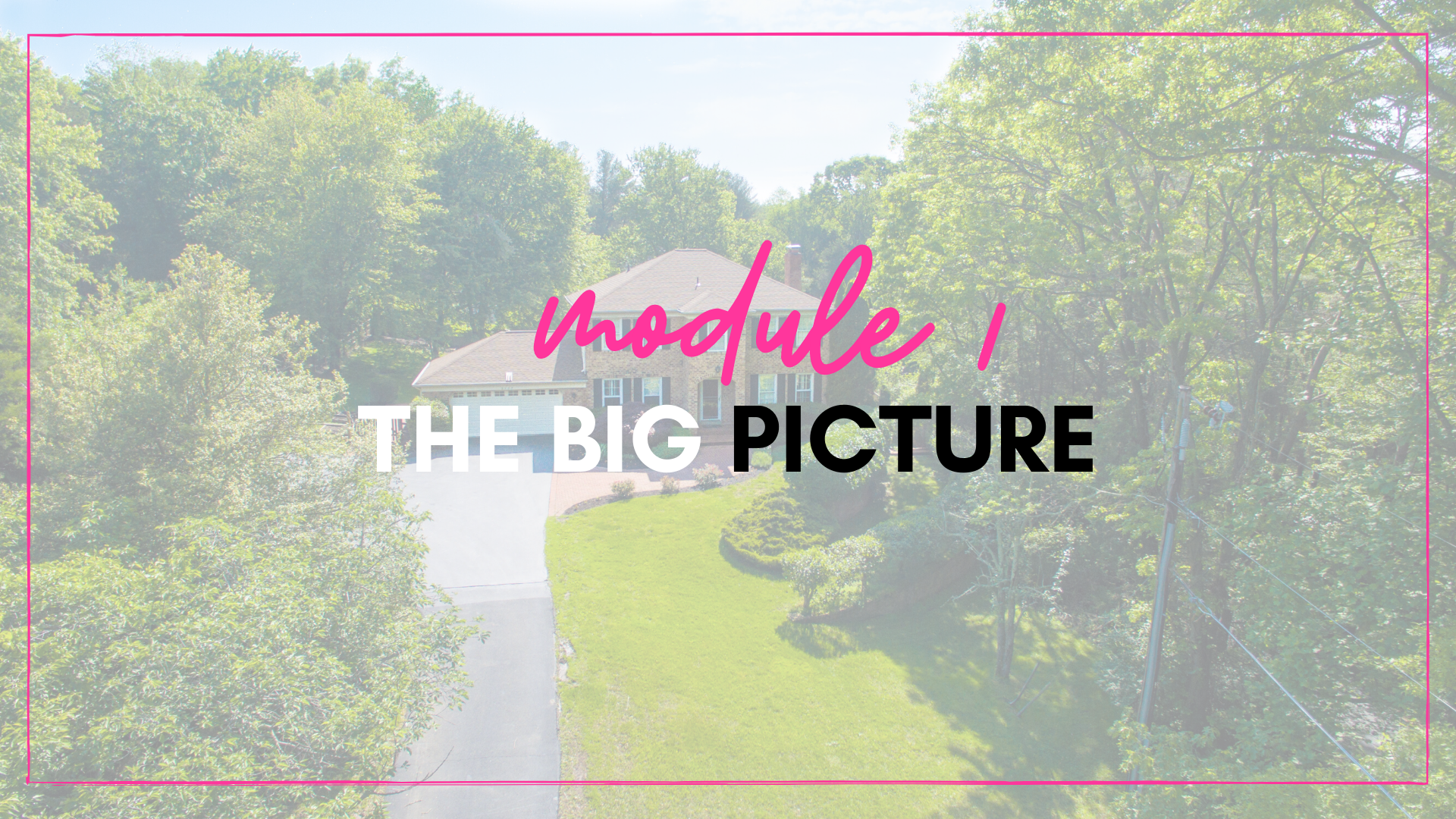 MODULE 1 - THE BIG PICTURE
The first module provides an overview of the home sales process and how to overcome the #1 obstacle to selling success. Hint: It has nothing to do with your house. We also take a look at what it is we are selling.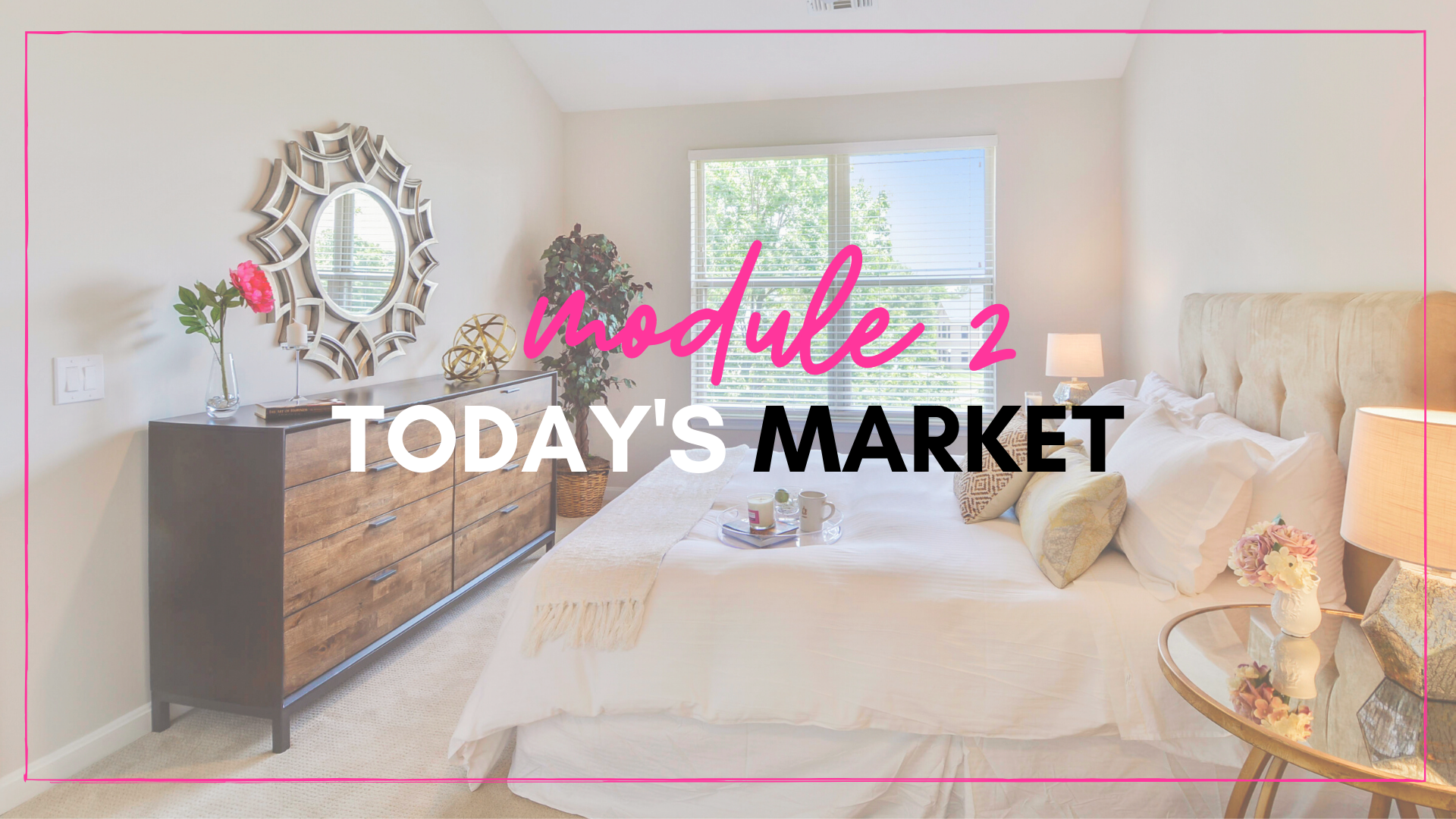 MODULE 2 - HOME STAGING IN TODAY'S REAL ESTATE MARKET
In this five-part module, we assess today's market, our buyer and what makes properties stand out. What exactly is Home Staging? We also discuss the benefits of home staging and how it's been used as a successful marketing tool for over 30 years.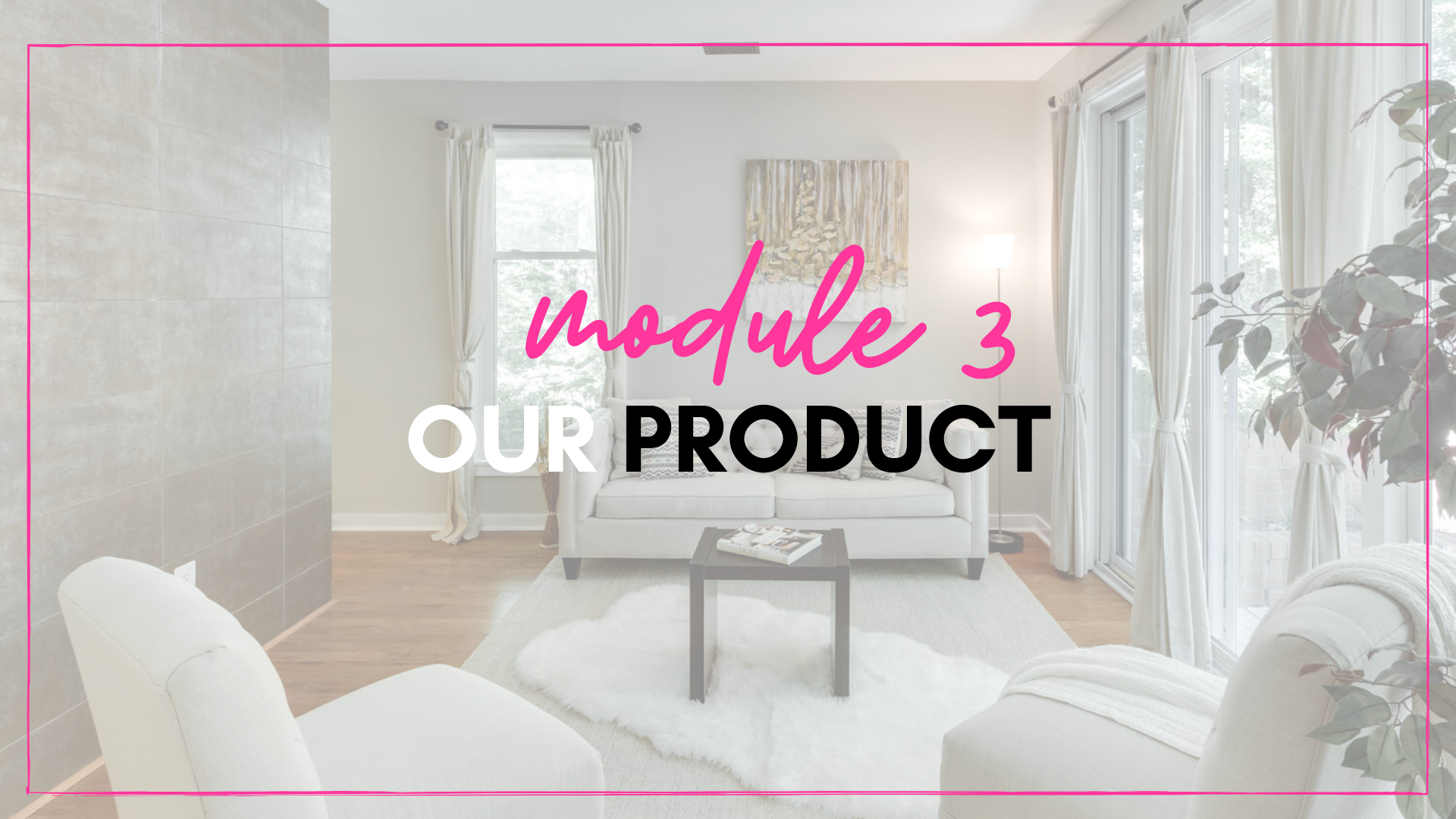 MODULE 3 - ASSESSING OUR PRODUCT
In this two-part module, we identify our property's top selling features and less desirable features. Next, we identify and assess the competition to see where ours shines and where it falls short.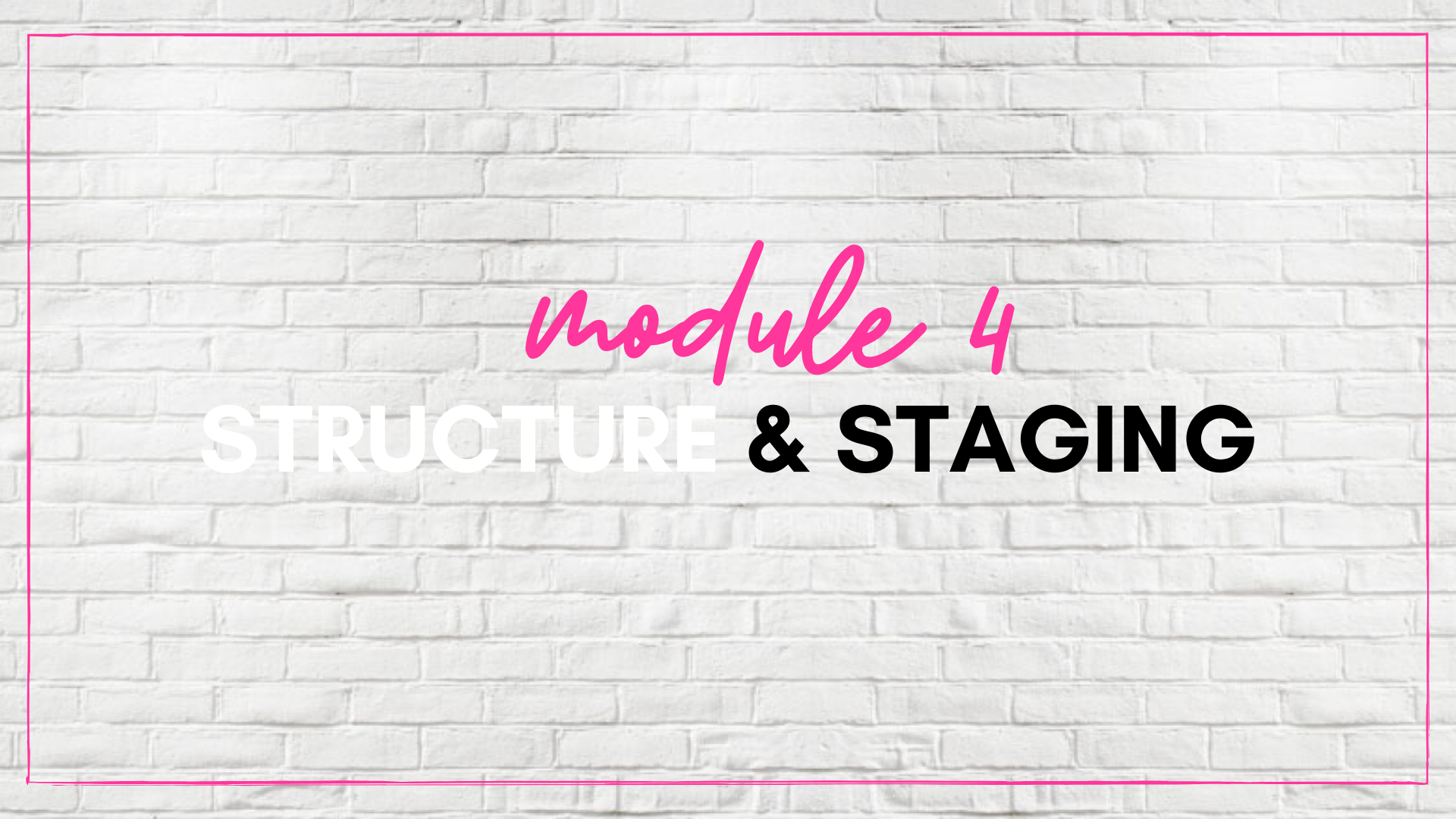 MODULE 4 - STRUCTURE & STAGING
This portion looks at the bones and the heart of a property - both essential to selling success. We identify what makes a solid property and then reveal a staging formula to ensure we strike that emotional chord with our buyer.
This can be considered the Maintenance & Staging Guide.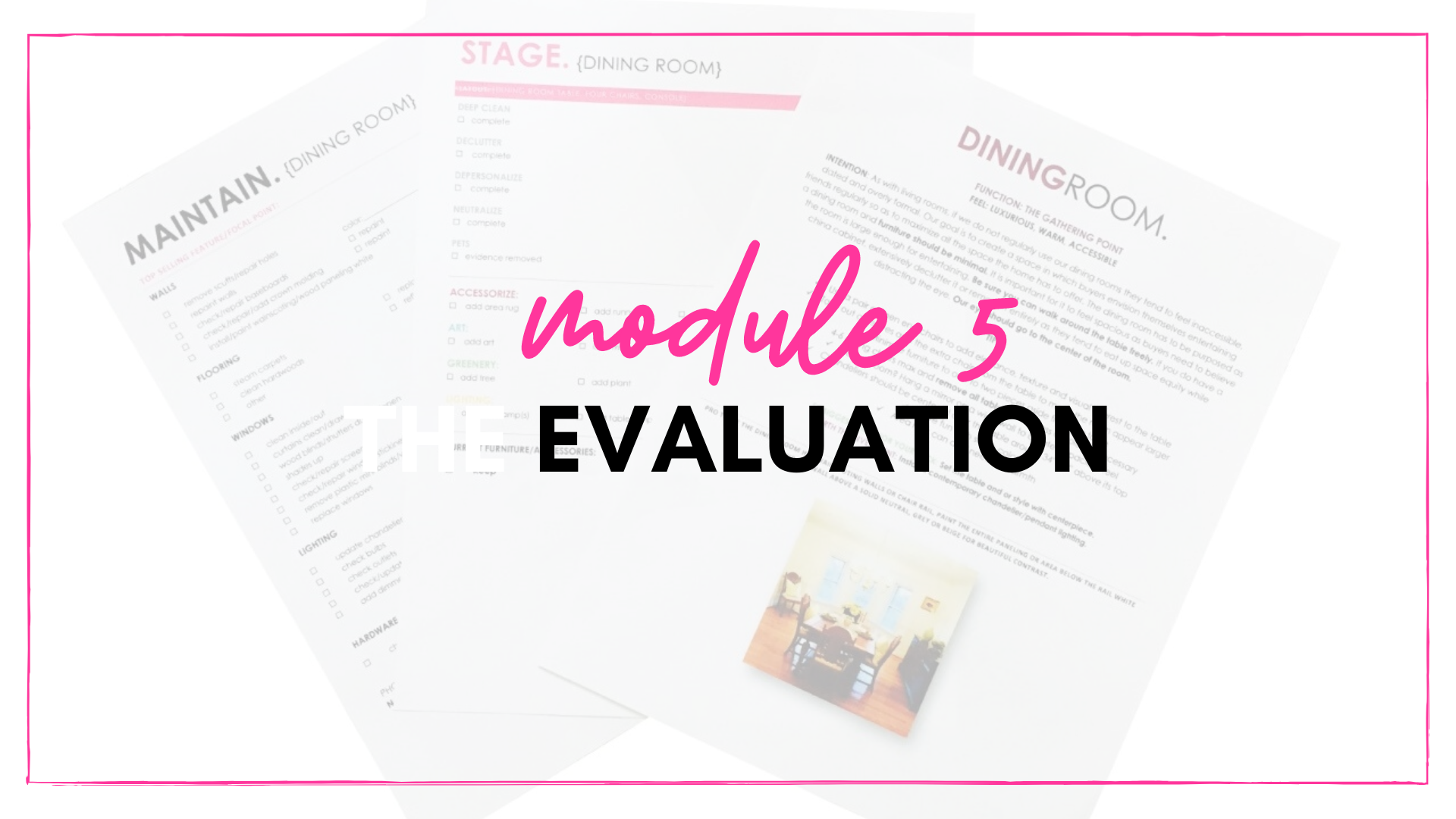 MODULE 5 - THE MARKET READINESS EVALUATION
In this 25-part module, we identify how every room in a property should function, flow and feel to buyers. Students are now ready to carry out their own "professional" evaluation throughout their property.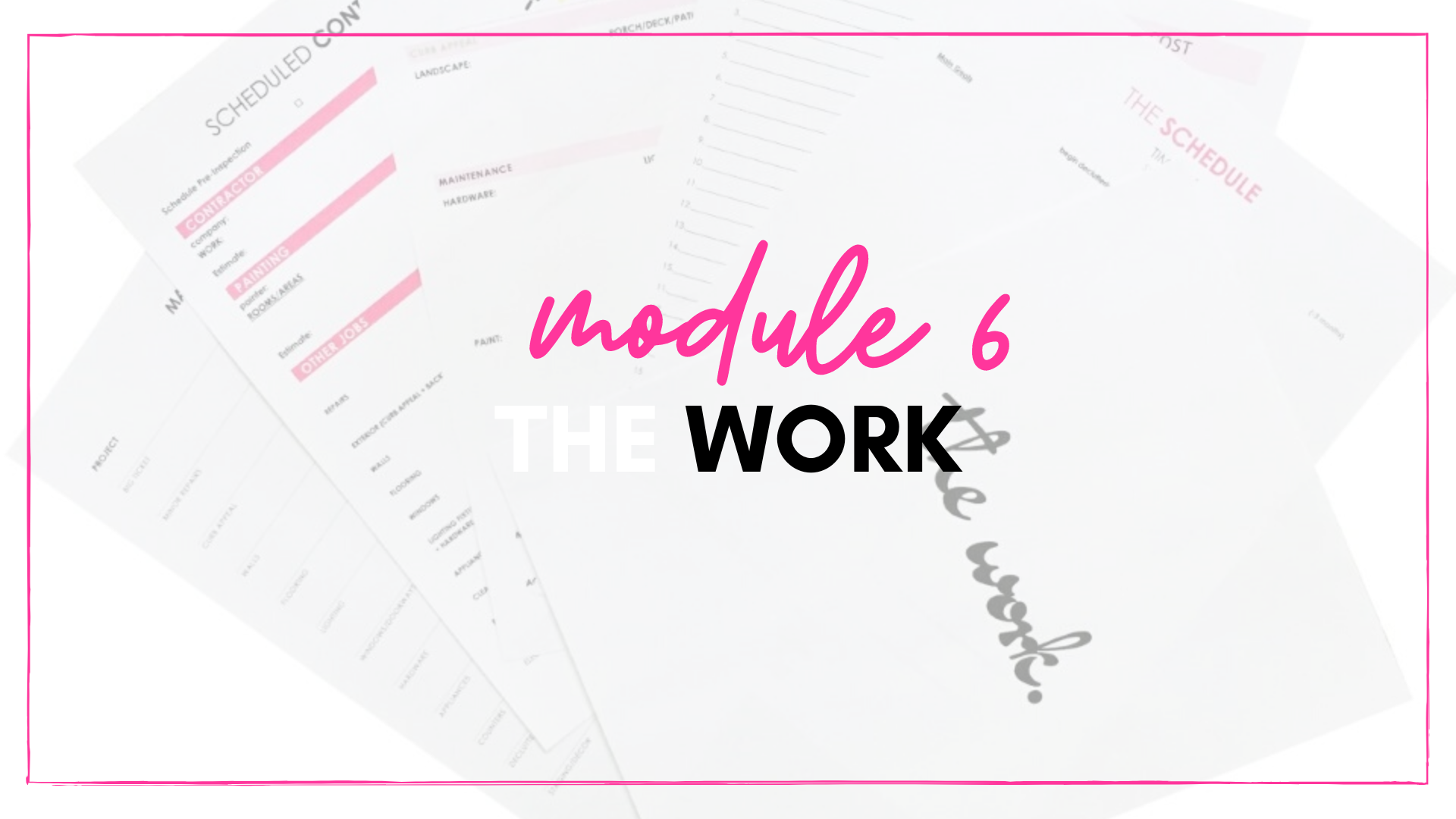 MODULE 6 - THE WORK
Using the provided worksheets, and following our Market Readiness Evaluation, we are ready to begin scheduling the work. After considering our budget, timeline and needs, we identify priorities and decide where we will invest our time and money.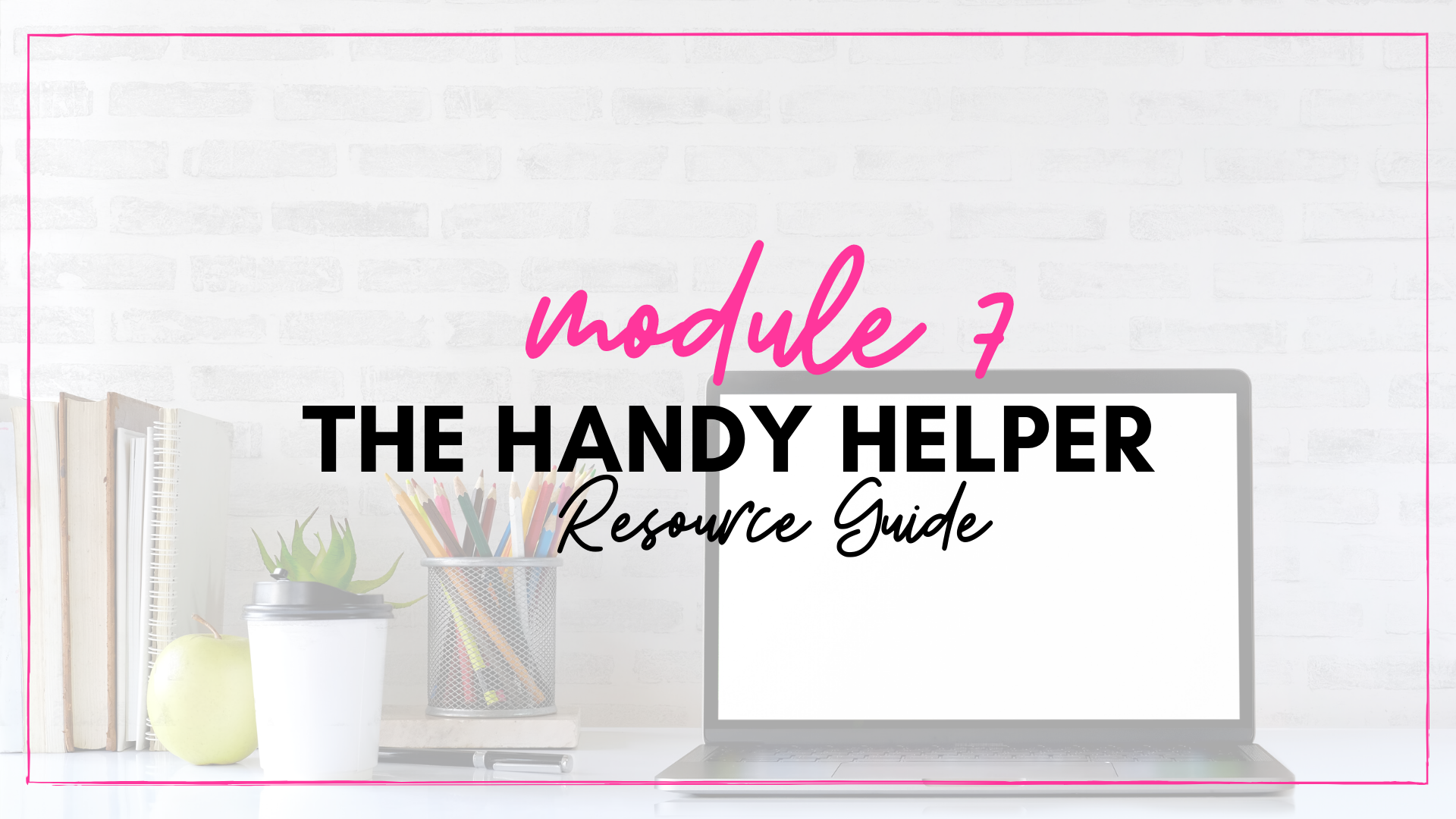 MODULE 7 - BONUS! THE HANDY HELPER
In this module, students will find all the reference information when it comes to the home preparation process. This includes a 45-page printable section including clickable links to helpful resources.
MODULE 8 - BEFORE & AFTER
Because home staging is a visual art, this module offers two looks at properties before and after staging. One is an occupied property with little investment, the other a full-blown head-to-toe makeover.
Both = drastic results.


By the end of this course, you will have EVERYTHING
you need in presenting a highly marketable property that will attract a
faster, smoother
and
more profitable sale!
Based off my book Smart. Styled. Sold. - Home Staging Made Easy
**Bonus digital copy included!
"[Our house] had a heart, and a soul, and eyes to see us with; and approvals, and solicitudes, and deep sympathies; it was of us, and we were in its confidence, and lived in its grace and in the peace of benediction...We could not enter it unmoved."
-Mark Twain